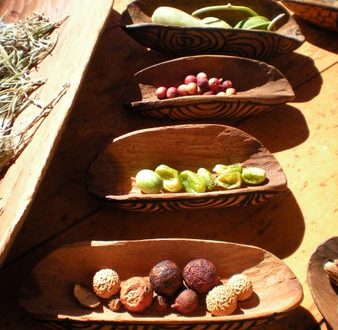 Red Centre Trip: Cooking in Alice Springs
Last post on my Central Australia trip. Yay! Are you guys bored of reading about it yet?
(Bush food – an Aboriginal survival presentation at Alice Springs Desert Park)
We spent the last two nights in Alice Springs before travelling back to Melbourne. We drove from Alice Springs to Adelaide (yes in one day) before a stop over in Adelaide and then back to Melbourne the next day. I don't think I can ever drive that much in one day again.
(Joshua's kinda carbonara)
Just some quick pictures of a few meals that we cooked ourselves in Alice Springs as we were back to having a fully equipped kitchen. We did a round of fresh food shopping at Coles in Alice Springs, which was rather big and very stocked.
(the carbonara sauce, recipe here)
Josh made spaghetti carbonara, his usual way with mushrooms and capsicum. We had it for lunch back at the apartment one day.
I made stir-fried beef with onion, chilli and snow peas (recipe here, just add snow peas).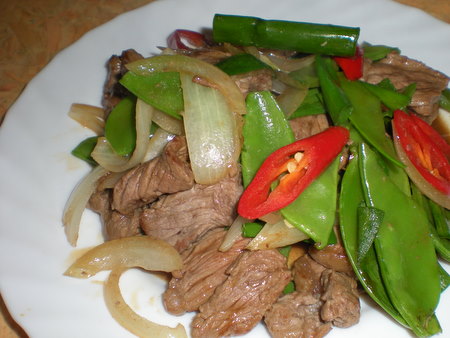 The snow peas were nice at the supermarket so I bought them instead of green beans. I served it with rice and omelet soup.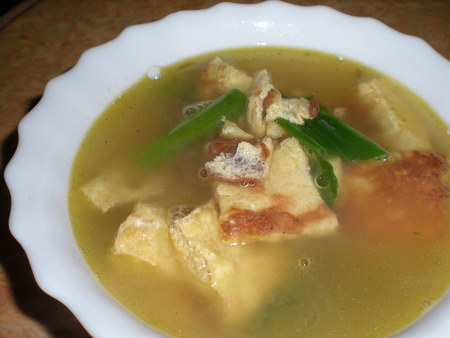 (omelet soup)
Omelet soup!?! Yep. Omelet soup. I might talk about it sometime later to include recipe but now is not the time.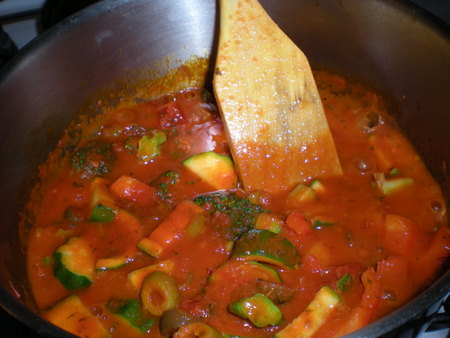 Also made some more pasta sauce (with broccoli, zucchini, olives, bacon and capsicum) using the Leggo's stir-through sauce for lunch on the road.
(rock wallaby)
And that concludes most of the foods that had been consumed during my time away from home! I shall leave you with some pictures of a cute rock wallaby at the Heavitree Gap resort in Alice Springs and Adelaide's West Beach.
More Melbourne eating from now on!