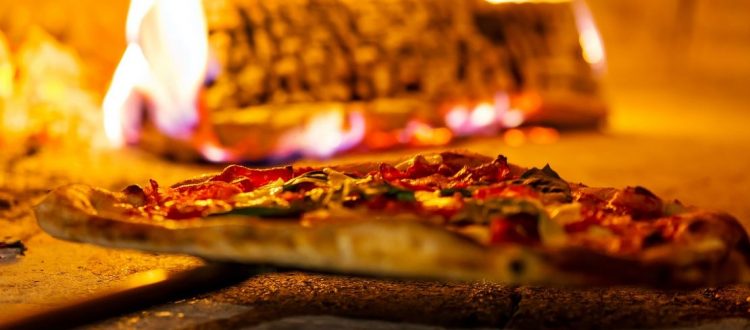 ANOIA Pizza & Pasta Bar, Hawthorn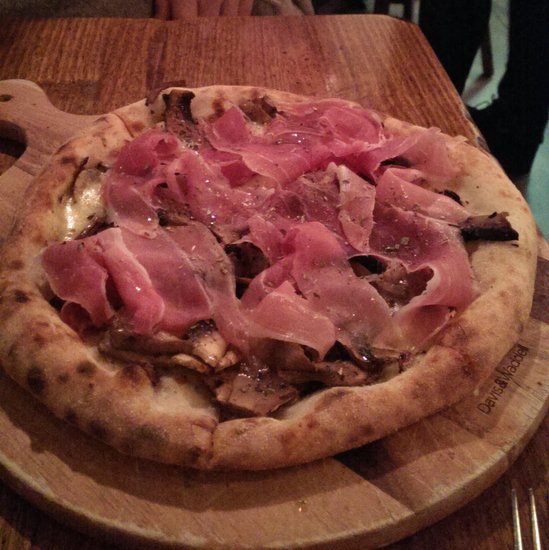 This is a love story of sorts.
Once upon a time, a girl and a boy met. They fell in love and were desperate to be together forever. So they did what most people in this situation do, they got married. Unfortunately as a part and parcel of all that, they decided that it would be a great idea to also have a baby. Fast forward a few years later, they suddenly realised,
Wait, whatever happened to date night?' You know, that mythical night where we go out and have long dinners and talk and not want to fall asleep from exhaustion at 9pm?
Luckily though, they managed to con friends and family into this horrendous activity, that only humans would subject themselves to, babysitting. But the thing with babysitting is, it's limited. How shall we say, too goddamn short? So they went on a journey – a journey to find good restaurants near home, that is inexpensive (because this baby thing costs a hell lot of money.)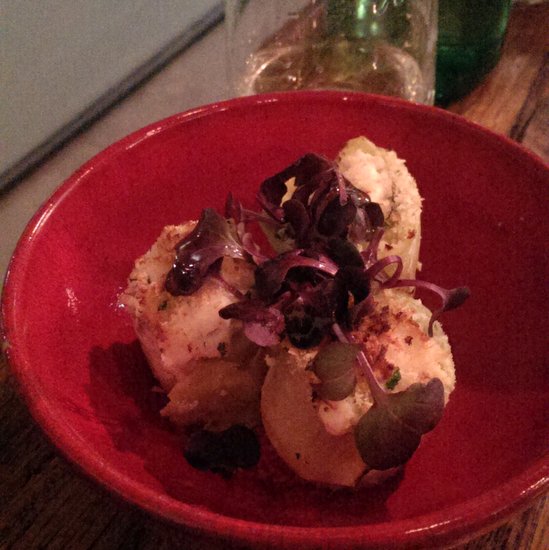 (Roast artichokes stuffed with goat's cheese – $13.4)
So one day, after they put the baby to bed (well, the baby is now a child) and a sucker of a person had volunteered to babysit, they, without a lot of time to actually plan, ended up strolling around Glenferrie Rd at around 9pm on a school night wondering where to eat (which on hindsight was not the best laid plan.) They found a lovely little cozy looking pizza and pasta bar still buzzing with activities in the otherwise dead strip.
They were welcomed warmly and given the only table that was available in a smallish dining room. They could see that it was a busy night for them and could only see one floor staff and they thought it would be hard pressed to get service, but they were completely wrong (they also found out there was another dining room out back.) Their waiter was so lovely and accommodating. While the food wasn't fast, it was a great conversational pace and they didn't feel the food was too slow.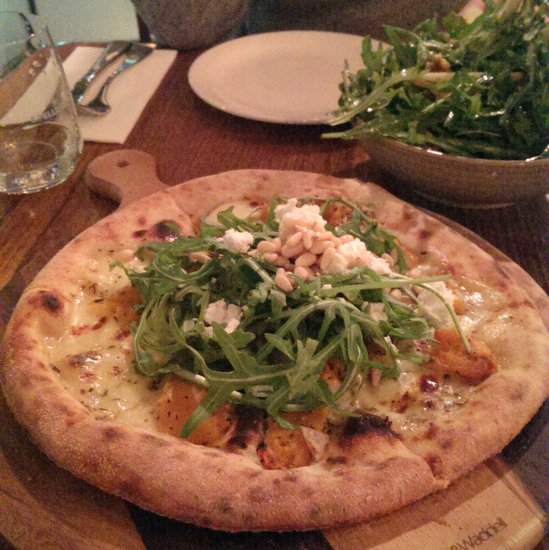 (Zucca – white base, fiore di latte, roasted pumpkin, pinenuts w. rockets and goat's cheese – $16.5)
Perfect date night and all this love aside, they were STARVING. So they decided that it would be a good idea to get two small pizzas. They, not being Italian, clearly kept forgetting that an Italian's idea of a small pizza isn't really small. So, of course, they also ordered a starter (roast artichoke) and a salad as a side.
BUT WAIT! Upon browsing through the sides, they noticed CHIPS. Like real, proper CHIPS, which they hadn't had for ages. Better still, they could order chips WITH ragu. They thought,
If anything could be better than CHIPS, it was CHIPS WITH RAGU.
I could tell you on their behalf, that those chips were the best chips they had in a long time. And by god, there were a lot of them.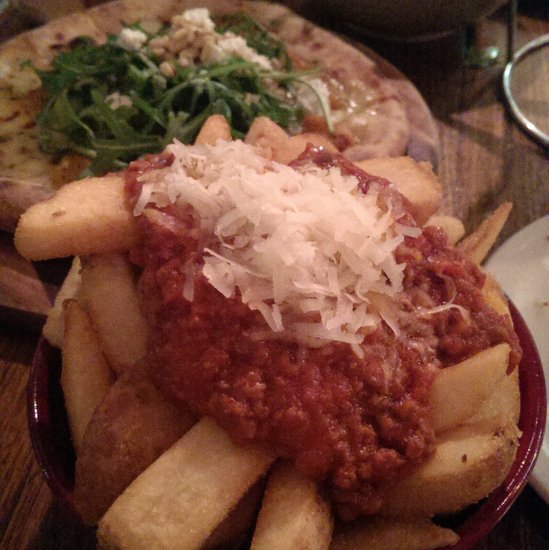 The two small pizzas turned out to be quite a decent size, it was quite a meal for them. She had picked the mushroom pizza and he had picked the pumpkin pizza. She was slightly perplexed at the include of the prociutto and while they didn't take anything away from an otherwise excellent pizza, she feels it didn't really add to it. But she loved these mushroomy, truffle-oiled type bianco pizza anyway and this one was totally not bad at all. He absolutely loved his pumpkin pizza, especially the addition of pine nuts. They shared their pizzas, of course and came to the usual he says, she says conclusion that the pizza they each ordered was better than the other's.
But they were both in love and they had the date night in a lovely, cozy restaurant where the food was fantastic – the pizzas were great and those chips with ragu were to die for – the service great and the bonus of it being barely ten-minute drive from home, they vowed they would return to try out other pasta dishes which were strongly recommended by a couple of friends who lived in the area.
The sad ending to this story is, however, they hadn't managed to go back despite their promise to each other that they would make their date nights more frequent. But such is life. And love.
Featured photo is Funghi – white base, fior di latte, field & porcini mushrooms w. thyme and truffle oil, prociutto – $18.5.
ANOIA Artisan Pizza and Pasta Bar
Address: 779 Glenferrie Road Hawthorn VIC 3122
Phone: (03) 9819 2900
Hours: Tuesday – Sunday 5:30pm – Late
Public Transport: Tram 16 (10m) or trains to Glenferrie Station (600m)
---